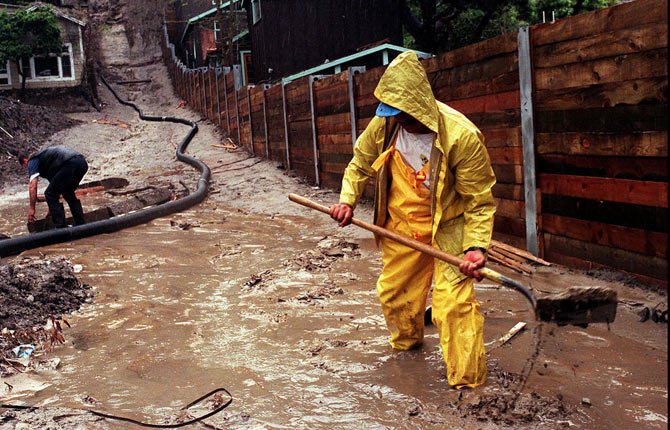 Enrique Lagunas digs a trench to redirect water toward a street in Laguna Beach, Calif. after heavy rains from an El Nino storm hit Southern California on March 5, 1998.
Stories this photo appears in:

WASHINGTON (AP) — Federal forecasters predict a warming of the central Pacific Ocean this year that will change weather worldwide. And that's good news for a weather-weary United States.