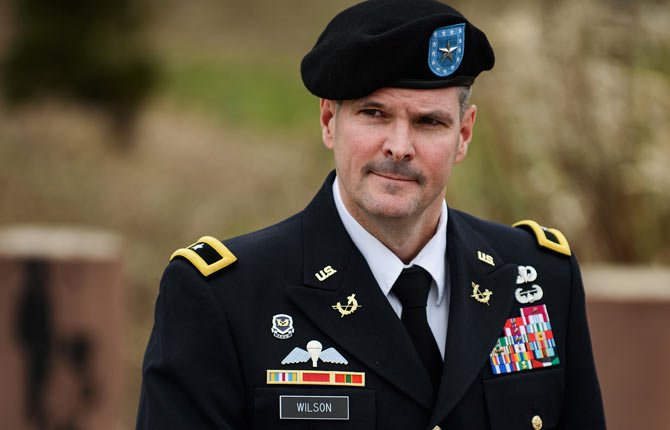 Brig. Gen. Jeffrey Sinclair leaves the courthouse with his lawyers Richard Scheff, left, and Ellen C. Brotman, following a day of motions Tuesday, March 4, at Fort Bragg, N.C. Less than a month before Sinclair's trial on sexual assault charges, the lead prosecutor broke down in tears Tuesday as he told a superior he believed the primary accuser in the case had lied under oath.
Stories this photo appears in:

FORT BRAGG, N.C. — With the Pentagon under increased scrutiny over revelations of rampant rape and sexual misconduct within the ranks, opening statements began Friday in a rare court-martial of an Army general — believed to be the most senior member of the U.S. military to face trial on sex assault charges.