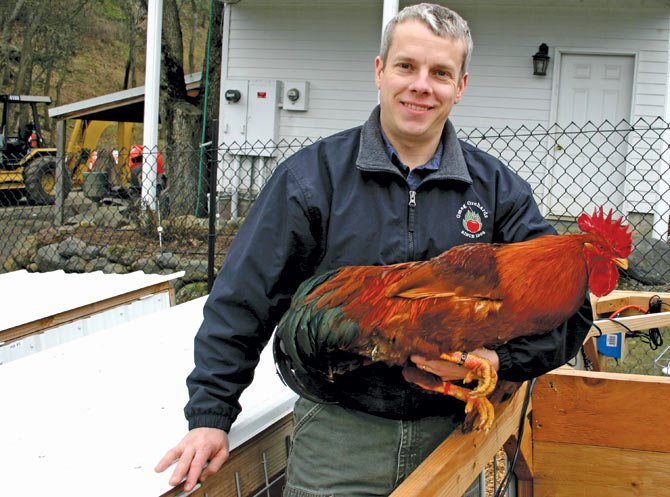 MIKE OMEG holds the colorfully plumed New Hampshire breed rooster that won reserve champion in the in the American Class among hundreds of birds at the Pacific Poultry Breeders Association show in Stockton, Calif.
Stories this photo appears in:

Mike Omeg works to restore the heritage New Hampshire chicken breed.

GRANTS PASS (AP) — Another timber industry lawsuit is demanding that the U.S. Bureau of Land Management increase logging on the so-called O&C lands of Western Oregon.