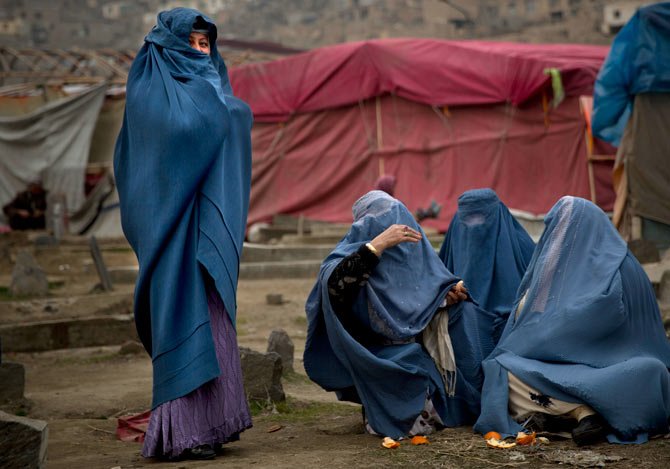 Afghan women gather at a cemetery in the center of Kabul, Afghanistan. A gender and development specialist and human rights activist, Afghan Wazhma Frogh says her experience characterizes the women's rights movement in her country — after 12 years, billions of dollars and countless words emanating from the West commiserating with Afghan women, the successes are fragile, the changes superficial and vulnerable.
Stories this photo appears in:

KABUL, Afghanistan (AP) — In 2009, the United States gave Wazhma Frogh the International Woman of Courage award for her women's rights activism in Afghanistan. Prominently displayed in Frogh's office is a picture of then-Secretary of State Hillary Clinton granting her the award as First Lady Michelle Obama smiles, clapping by her side.