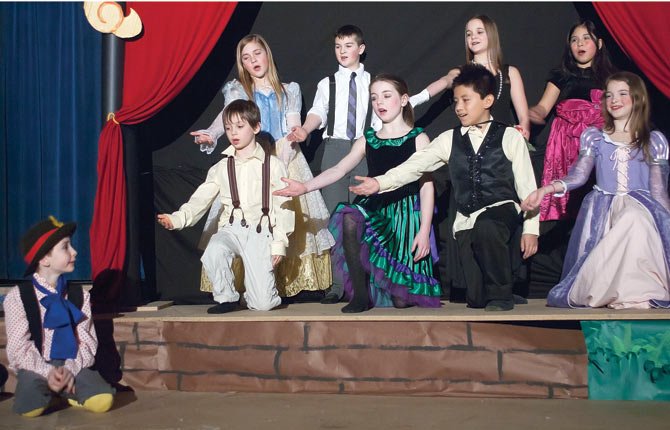 On stage for dress rehearsals of St. Mary's production of Pinocchio are, back row, left to right, Leanord Abbas, third grade; Oscar Powell, fifth grade; Paige Bankhead, fifth grade; and Lola Silva, fourth grade. Front row are Kayden McCavic, third grade; Emily Adams, fifth grade; Simitrio Torres, fourth grade; and Ashlyn Jones, third grade.
Stories this photo appears in:

STUDENTS AT St. Mary's Academy will present the play Pinocchio Wednesday at 12:30 p.m. and Thursday at 9 a.m. and 6:30 p.m. The free performances are in the school gymnasium. Above, Pinocchio (Conor Blari), seated, is greeted by a troupe of string puppets.