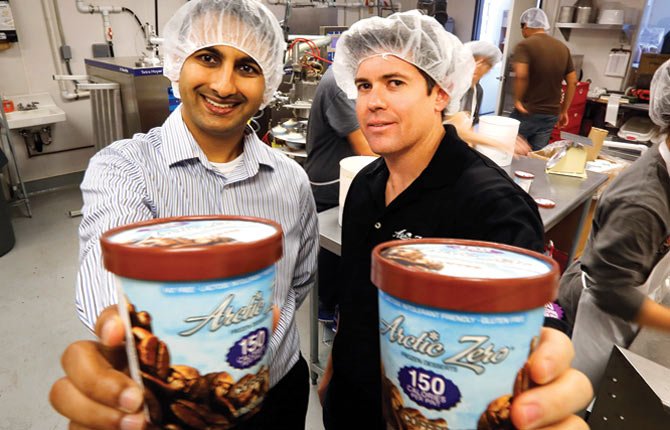 Amit Pandhi, chief executive officer of Arctic Zero, which makes a no-fat, ice cream-like frozen dessert, left, poses with founder Greg Holtman at the company's factory in Pomona, Calif. The makers of Arctic Zero started small, selling their frozen dessert to natural food stores and independent grocers in Southern California. It took years and lots of traveling to get the product on the shelves of major chains like Whole Foods and Wal-Mart.
Stories this photo appears in:

NEW YORK — When a small business can boast having big clients like Wal-Mart and Procter & Gamble, their peers often want to know how they did it.