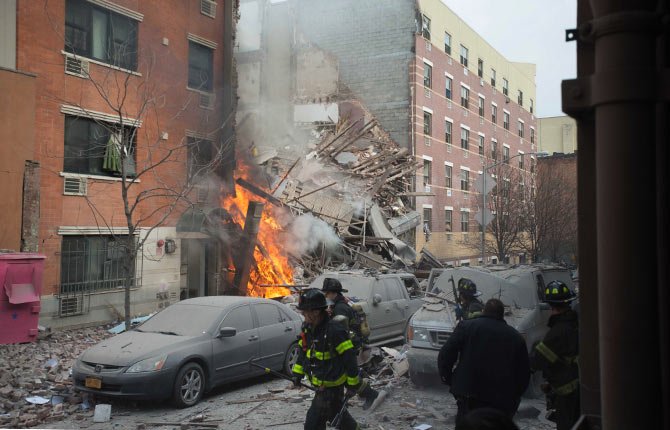 Firefighters work the scene of an explosion that leveled two apartment buildings in the East Harlem neighborhood of New York, Wednesday, March 12, 2014. Con Edison spokesman Bob McGee says a resident from a building adjacent to the two that collapsed reported that he smelled gas inside his apartment, but thought the odor could be coming from outside.
Stories this photo appears in:

WITH VIDEO NEW YORK— Rescuers working amid cold, gusty winds and billowing smoke pulled four additional bodies overnight from the rubble of two Manhattan apartment buildings, as the death toll rose Thursday to at least seven from a gas leak-triggered explosion that reduced the area to a pile of smashed bricks, splinters and mangled metal.