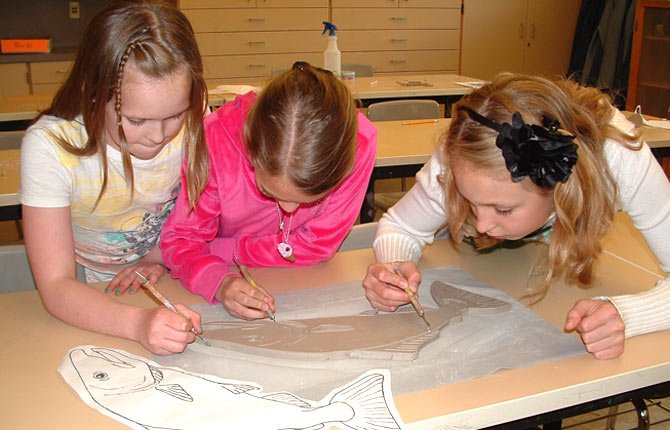 then seventh graders at The Dalles Middle School (from left) Celia Peterson, Krissy Carter and Bailey LeBreton prepare a new salmon to add to the growing mosaic in 2013. Sonja Little, art teacher at the Middle School, said the over two-year project was officially completed in Feb. 2014. The final product is pictured on the lower right. Contributed photo
Stories this photo appears in:

Officials at The Dalles Middle School recently announced that the mural project students have been working on for over two years has been completed and is on display in the main, upper level hallway.