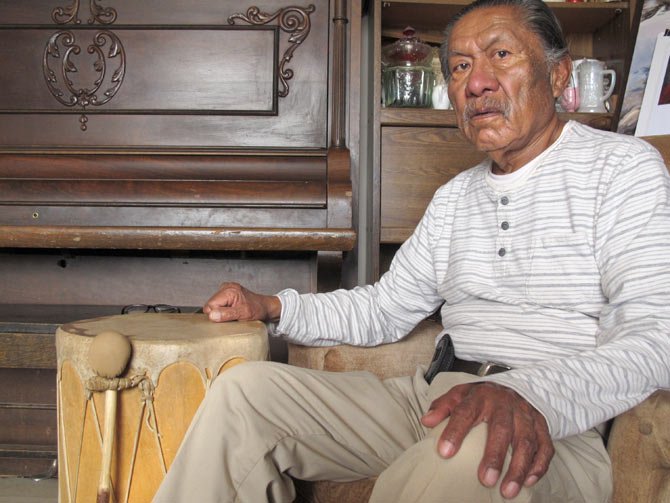 James Peshlakai, who was born at Wupatki National Monument, poses for a photo at his home in Cameron, Ariz. The National Park Service, which manages the monument, and the Peshlakai family are at odds over the family's pursuit of residency in the vast expanse of grasslands and pueblo ruins.
Stories this photo appears in:

WUPATKI NATIONAL MONUMENT, Ariz. — Before an expanse of grassland and pueblo ruins in northern Arizona was declared a national monument, it was home to hundreds of Navajos whose ancestors returned to settle the area after a forced march to an eastern New Mexico internment camp. Slowly, the Navajo families left Wupatki National Monument too, either voluntarily or under pressure by the National Park Service, which sought to eliminate private use of the public land it managed. Only one Navajo woman remains.