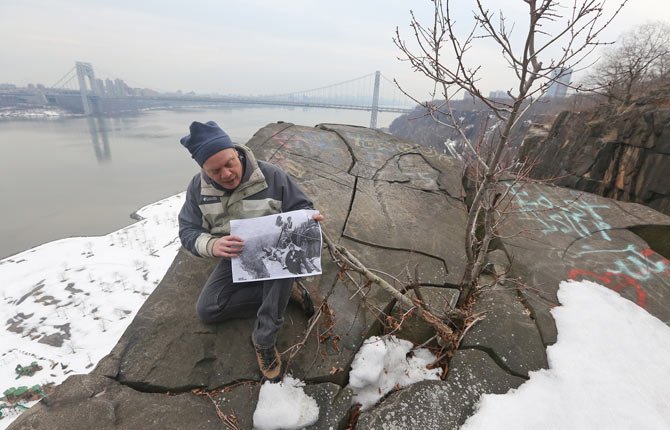 Eric Nelsen, historic interpreter for the Palisades Interstate Park, sits for a photo on Cliffhanger Point holding a photo of silent movie star Pearl White as she was photographed on the same spot in 1918 for the film, "House of Hate" in Fort Lee, N.J., March 2. The Fort Lee Film Commission celebrated the birthday of Pearl White, star of the "Perils of Pauline " serial movie series. It was the 100th anniversary of the series that was filmed in Fort Lee.

Stories this photo appears in:

The Associated Press Today is Sunday, March 23, the 82nd day of 2014. There are 283 days left in the year. Today's Highlight in History: On March 23, 1914, the first installment of "The Perils of Pauline," the legendary silent film serial starring Pearl White, premiered at theaters in the greater New York City area, including movie houses in New Jersey, Connecticut and Massachusetts.