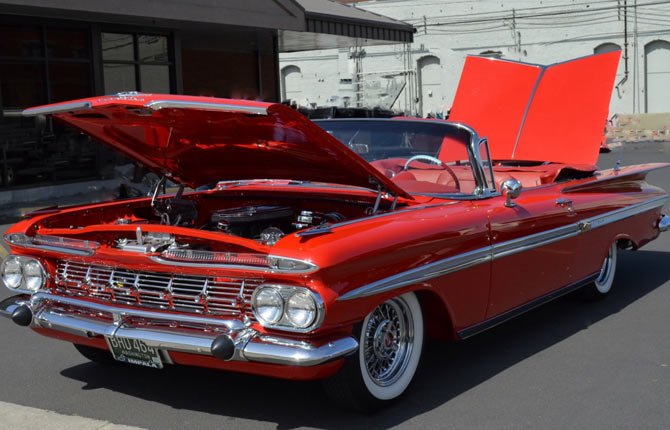 DOWNTOWN THE DALLES will be the place for classic cars Northwest Cherry Festival Saturday, April 26, the site of the KODL Car Show. Entrants compete for trophies and plaques. All entrants receive dash plates and gift bags. Register at KODL Radio, 404 E. Second St., between 8 and 10 a.m. the day of the event, or pre-register at KODL Radio, PO Box 1488, The Dalles, OR 97058 or email foxy@kodl.com. Entrants will self-select categories when they arrive. Festival activities within walking distance include the parade, food booths and entertainment. Out-of-town entrants are advised to make motel reservations early. Details: www.kodl.com or 541-296-2101, ask for Mona. Contributed photo

Stories this photo appears in:

Nonprofit event calendar from March 25, 2014.