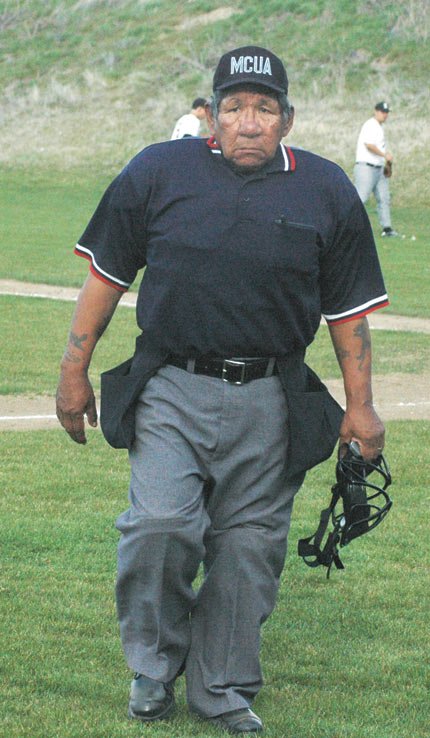 UMPIRE Eddie Edmo walks off the field after the opening game of a baseball doubleheader in this 2011 Chronicle file photo taken in Moro. Sunday night, Edmo passed away in a rehabilitation facility in Idaho. Community members from The Dalles took time to remember Edmo to talk about his influence on the betterment of the game, the education of youth and imparting his life philosophies that span beyond the diamond he patrolled for 36 years.
Stories this photo appears in:

The skies above the greater Columbia Gorge were a picturesque blue with nary a cloud in the sky, as baseball and softball teams hit the diamond to play the game they love Monday on the first day of spring break. The crowds were cheering, athletes were chanting and offering praise — a perfect backdrop of competitive athletics in its purest form. Just the way Eddie Edmo would have wanted it.