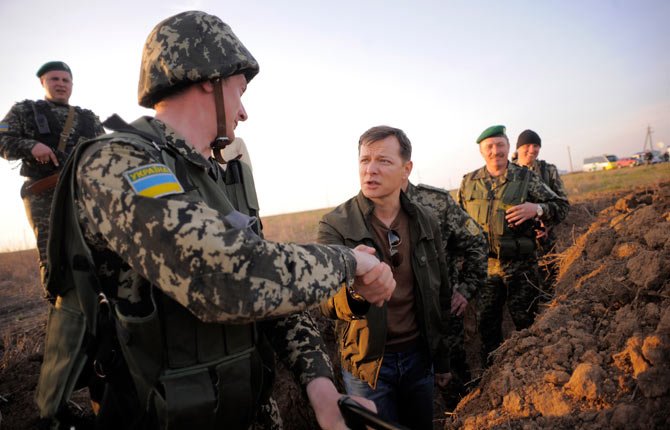 Oleh Lyashko, center, a lawmaker, who supported the protests that ousted Russian-leaning president Viktor Yanukovych and his government, shakes hands with a soldier on March 24 while visiting Ukrainian troops near Crimea, annexed by Russia, to support the Ukrainian soldiers' spirit. Ukraine's government ordered Ukrainian troops to pull back Monday from Crimea, ending days of wavering as Russian forces stormed and seized bases on the peninsula.
Stories this photo appears in:

KIEV, Ukraine— Lawmakers in Ukraine accepted the resignation of the defense minister Tuesday as thousands of troops began withdrawing from the Crimean Peninsula, now controlled by Russia.