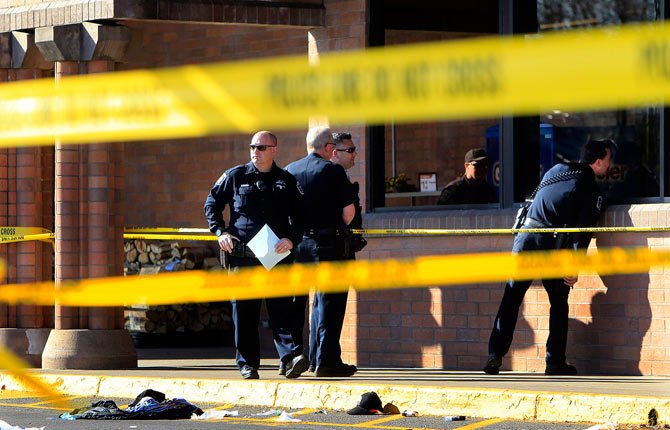 Eugene police officers survey the scene of an attempted armored truck robbery and shooting in the parking lot of an Albertson's supermarket in Santa Clara Square March 22. Two Garda armored truck agents were uninjured in the incident. The man who attempted the robbery was shot and transported to hospital.

Stories this photo appears in:

EUGENE — Passers-by helped subdue a man Saturday afternoon after he allegedly tried to rob an armored truck and was shot multiple times by one of the truck's guards in front of the Albertsons supermarket at 55 Division Ave. in Eugene's Santa Clara Square.