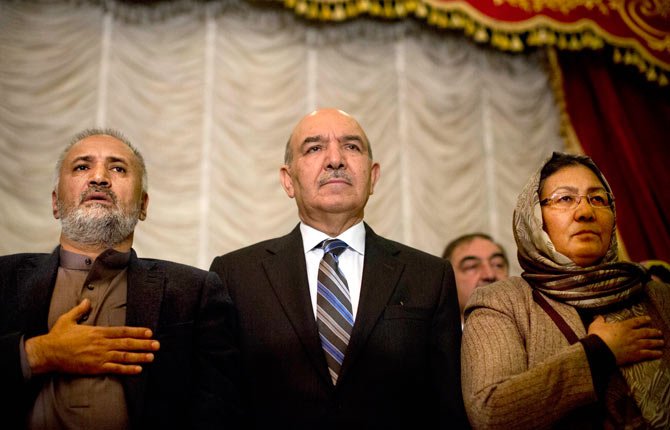 Former Afghanistan's presidential candidate Qayyum Karzai, center, stands up for the national anthem during a meeting with supporters of presidential candidate and former foreign minister Zalmai Rassoul in Kabul, Afghanistan, Wednesday, March 26. Qayyum Karzai, brother of Afghan President Hamid Karzai, withdrew form the presidential race earlier and threw his support behind front runner Zalmai Rassoul.

Stories this photo appears in:

KABUL, Afghanistan— An Afghan presidential candidate with royal lineage quit the race Wednesday in favor of a front-runner, narrowing the contest in the April 5 poll down to eight men.