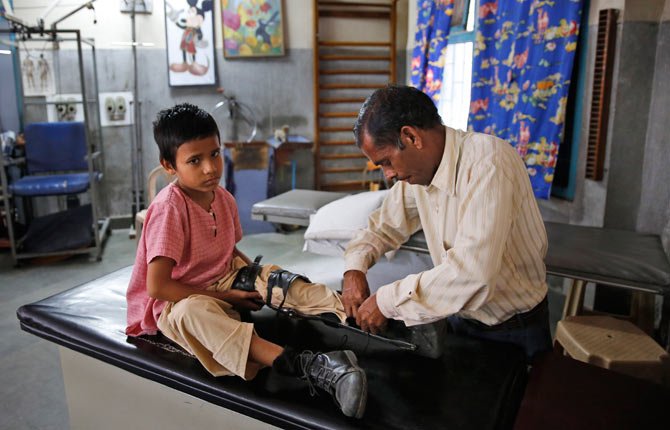 An Indian man puts on an orthoses on his polio-affected boy Manish, 8, at a physical rehabilitation center in New Delhi, India Thursday, March 27. The World Health Organization has formally declared India polio-free, with no new case of the disease detected in the country in the past three years.
Stories this photo appears in:

SHAHPARA, India— The scourge of polio ends in India with a lively 4-year-old girl, Rukhsar Khatoon, who became ill as a baby after her parents forgot to get her vaccinated. Her barely perceptible limp the only lingering sign of the disease, Rukhsar was the last person to contract polio in the nation of 1.2 billion people.