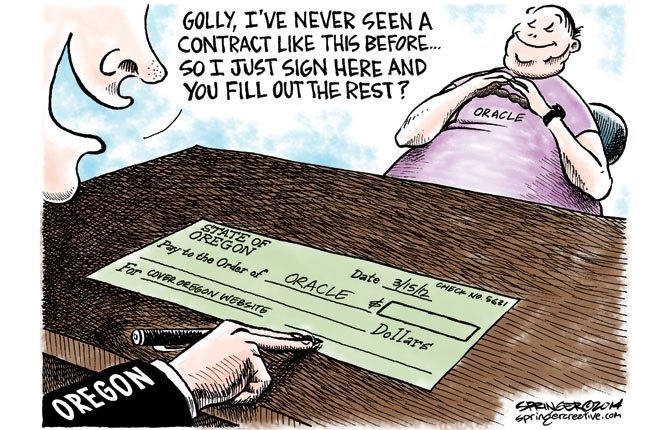 Stories this photo appears in:

Editorial cartoons from March 27, 2014.

Gov. John Kitzhaber said in a telephone interview Thursday that he's ultimately responsible for the failures of Cover Oregon, the state's online marketplace for private insurance under the Affordable Care Act. But an independent review released Thursday, he said, shows that the information he was getting about the Cover Oregon project was being filtered in ways that kept him mostly in the dark about the scope of the problems. Kitzhaber can't avoid accountability, but now the governor needs to press for more information — and, possibly, legal action.