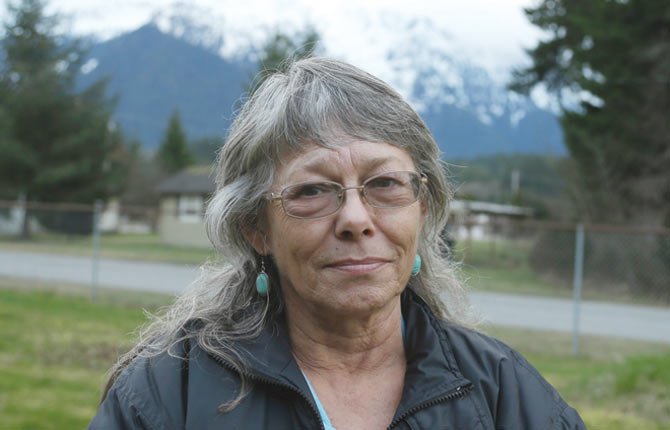 Robin Youngblood poses for a photo March 27 with Whitehorse Mountain behind her in Darrington, Wash. Youngblood survived the massive mudslide that hit the nearby community of Oso, Wash.
Stories this photo appears in:

DARRINGTON, Wash. — The roar of the hillside collapsing was so loud that Robin Youngblood thought an airplane had crashed. But when she looked out the window of her mobile home, all she saw was a wall of mud racing across her beloved river valley toward her home.