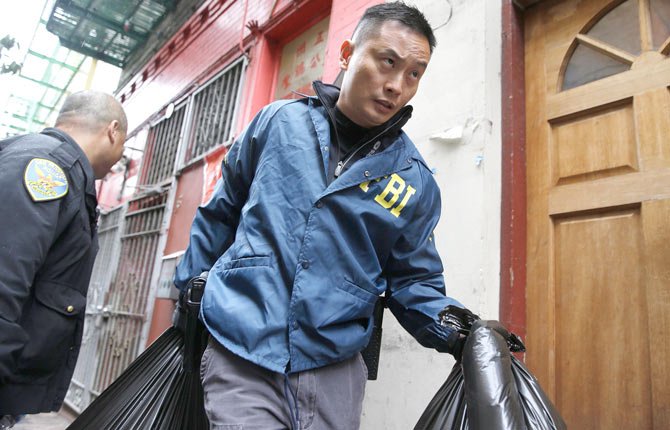 An FBI agent carries away bags of evidence following a search of a Chinatown fraternal organization Wednesday, March 26, in San Francisco. A California state senator was arrested Wednesday during a series of raids by the FBI in Sacramento and the San Francisco Bay Area, authorities said. An FBI spokesman confirmed the arrest of State Sen. Leland Yee, but declined to discuss the charges, citing an ongoing investigation.
Stories this photo appears in:

California lawmaker involved in Chinatown investigation.