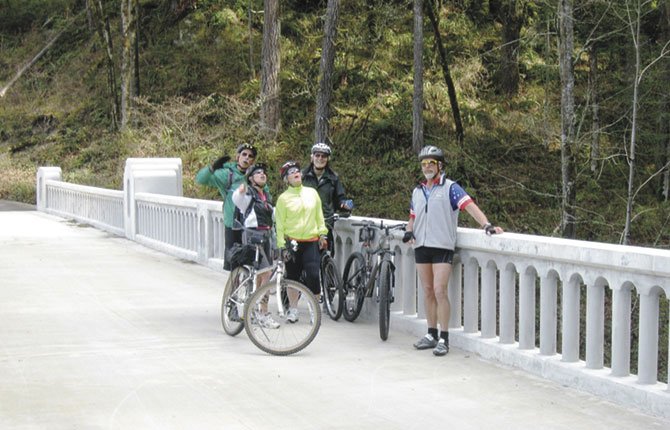 McCORD CREEK Bridge, a feature of the newest section of the Historic Columbia River Highway Trail, spans the creek in a gentle arc and art deco style, distinguishing this new feature from the original highway.

Stories this photo appears in:

In the early part of last century Sam Hill and Samuel Lancaster had a vision for a road that would connect The Dalles to Troutdale. They didn't want it to be just a road; they wanted their road to have all the grace and beauty of some of the new roads that were being built in Europe.