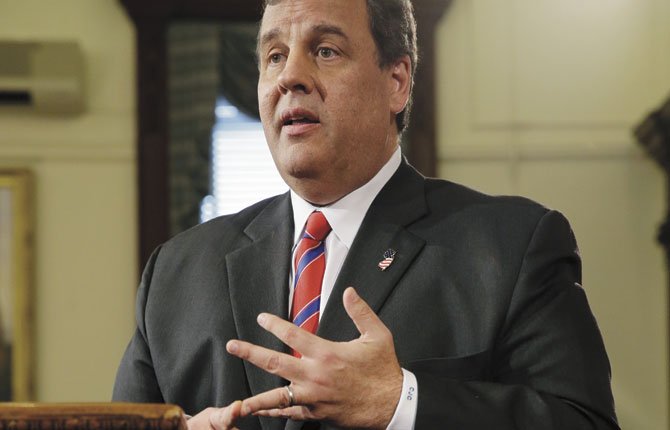 New Jersey Gov. Chris Christie makes a point as he answers a question March 28 in Trenton, N.J., about the lane closures near the George Washington Bridge, during his first news conference since his nearly two-hour back and forth with reporters in January, a day after documents revealing that the traffic jams were politically motivated were made public.
Stories this photo appears in:

TRENTON, N.J. — Republican Gov. Chris Christie has spent the past few days putting down traffic cones to separate himself from scandal. The usually garrulous governor and possible 2016 presidential contender had avoided news conferences and interviews for more than two months until Thursday, the day a report he commissioned cleared him of any involvement in the politically motivated plot to create huge traffic jams at the George Washington Bridge last year.