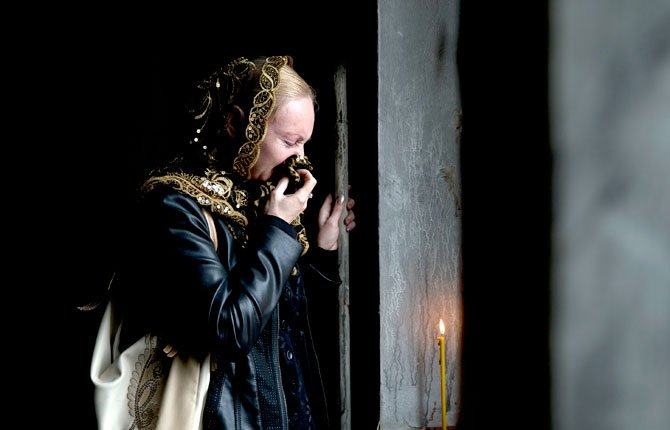 A woman cries inside the burnt trade union building, in Odessa, Ukraine, Sunday May 4, where people died in in a fire that tore through the building. More than 40 people died in riots two days earlier, some from gunshot wounds, but most in a horrific fire that tore through a trade union building.
Stories this photo appears in:

DONETSK, Ukraine— Ukrainian troops tightened a security cordon around a major insurgent-held eastern city Tuesday, but pro-Russia militia acted with impunity elsewhere in the turbulent region bordering Russia, surrounding a major Interior Ministry base.