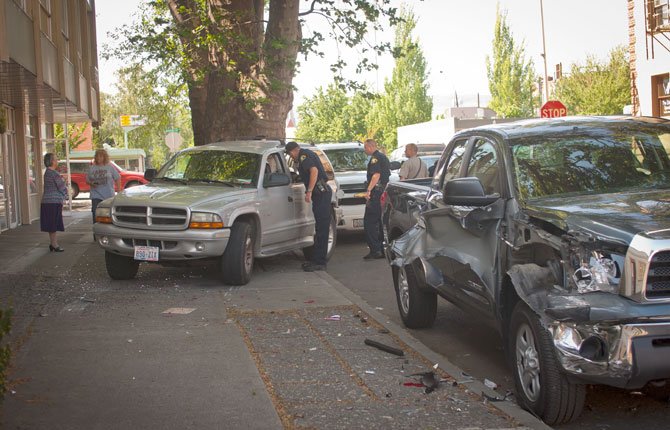 Officers investigate a two-vehicle motor vehicle accident at Fifth and Washington Streets in The Dalles which left one vehicle on the sidewalk and badly damaged another Tuesday afternoon. A driver was cited for careless driving and driving uninsured.
Stories this photo appears in:

Police, fire, medical and lottery reports from May 7, 2014.