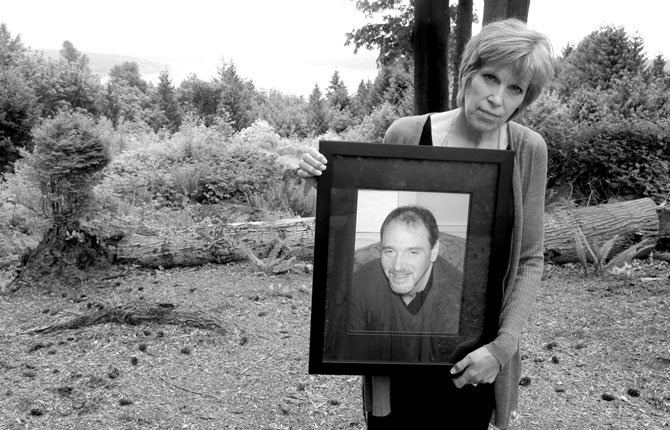 Connie OlberG poses for a photo in the backyard of her home May 21 in Sammamish, Wash., She holds a photo of her brother, Donald Douglass, a U.S. Army veteran, who had a small spot on his forehead diagnosed as cancerous at the Seattle Veterans Affairs hospital in 2011. According to his lawyer, the hospital's delay in removing it contributed to his death in 2012, a case that mirrors concerns being raised nationally about the Veteran Affairs health care system.
Stories this photo appears in:

Veterans Affairs Secretary Eric Shinseki may have resigned Friday amid an uproar of criticism about a plague of delays in getting needed services to veterans, but that doesn't mean the problems will be solved any time soon — not unless both political parties in Congress agree to put the country's money where its promises are.