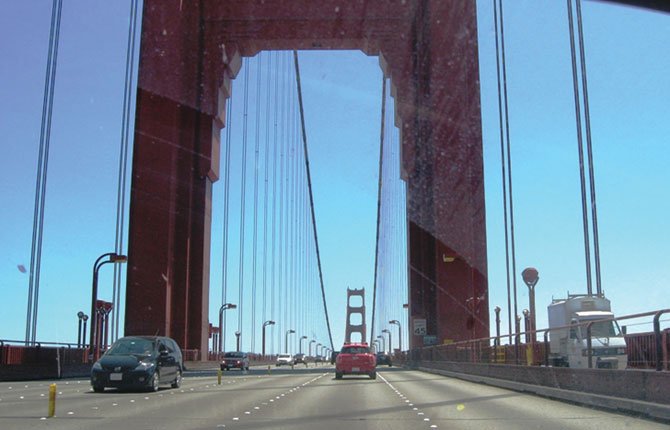 THE GOLDEN GATE bridge provided a portal to adventure along the northern California coast.
Stories this photo appears in:

Every once in a while, Janet and I get the itch to go on a multi-state road adventure. That means no motel reservations, no time tables, no fixed routes and no exact date to get back home. Often this also means no maps, just a general idea of what we want to see and experience. One thing we had talked about was to drive California Hwy 1 from San Francisco to Los Angeles. Neither one of us is sure where this idea came from. I suspect it started way back in the early 1970s when we lived for one year in Santa Rosa, California.