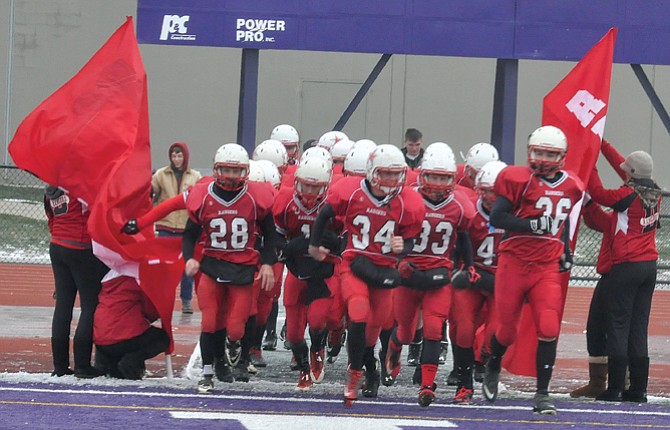 MEMBERS OF the Dufur football team are led through their banner by seniors (pictured from left to right), Nick Little (28), Trever Tibbets (34), Jake Little (33) and Brent Sumner (36) before the start of last week's OSAA/U.S. Bank/Les Schwab Tires 1A state playoff contest. At 6 p.m. Saturday at Kennison Field in Hermiston, the No. 3-ranked Rangers hit the gridiron against No. 2 Adrian for a chance to earn a trip to the title game.
Stories this photo appears in:

With all of the hoopla and congratulations lobbed towards the Dufur Rangers after a semifinal football playoff win last week, as a group, they know the journey is far from over. Just two more wins will cap a memorable season.