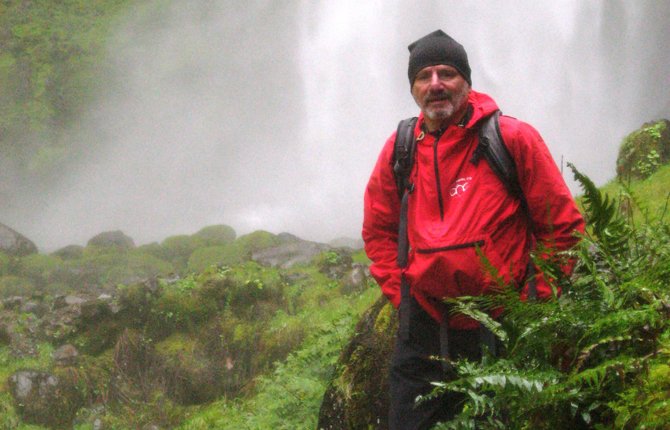 Skip Tschanz at yet another Columbia Gorge waterfall.
Stories this photo appears in:

Well, Janet and I have done it again. We have wasted another summer wandering single lane forest service roads looking for the next greatest hiking trail. We have run into our share of road hogs who think they are driving in downtown Portland. We have pointed more than a few disoriented people in the right direction. That said, we have had another great year roaming the trails of the Columbia River Gorge and Mount Hood.