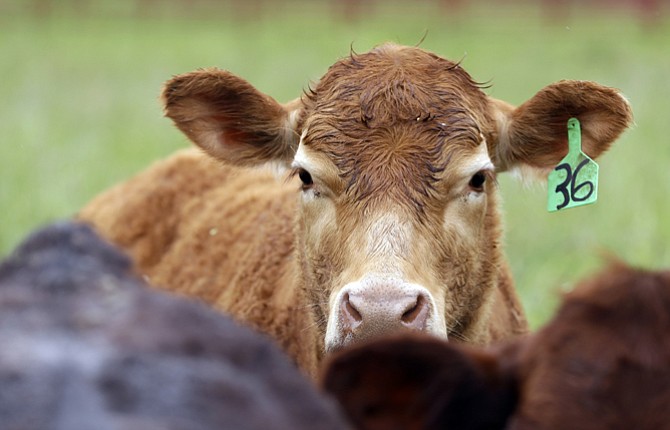 Cattle that are grass-fed, antibiotic and growth hormone free gather at Kookoolan Farm in Yamhill April 23. Oregon legislators are debating whether to curtail the practice over concern that repeated use of the antibiotics could make germs more resistant to the drugs and result in infections being passed on to humans who consume the meat. If the legislation passes, Oregon would be the first in the nation to mandate stricter rules on livestock antibiotics.
Stories this photo appears in:

PORTLAND (AP) — For decades, farmers have routinely fed antibiotics to livestock to fatten up the animals and protect them from illnesses amplified by confined conditions.