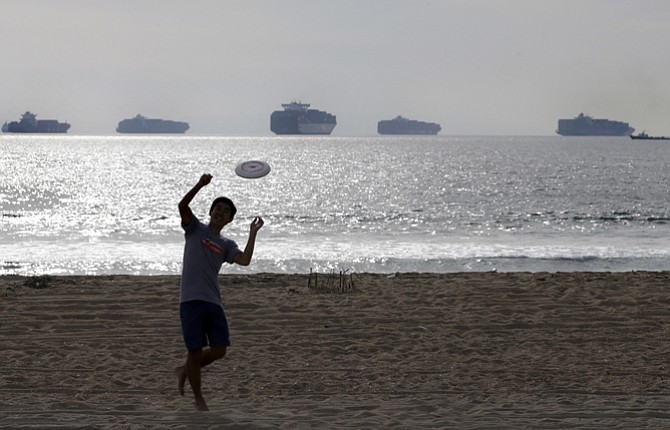 Micah Young catches a frisbee on the beach Friday, Feb. 20, 2015, in Sunset Beach, Calif., as loaded cargo ships are anchored outside the Ports of Long Beach and Los Angeles. Billions of dollars of cargo are sitting on dozens of massive ships anchored outside West Coast ports. They cannot dock because of historically bad cargo bottlenecks at 29 ports that handle about $1 trillion of trade annually, much of it with Asia.

Stories this photo appears in:

LOS ANGELES (AP) — Negotiators reached a tentative contract covering West Coast dockworkers, likely ending a protracted labor dispute that snarled international trade at seaports handling about $1 trillion worth of cargo annually.