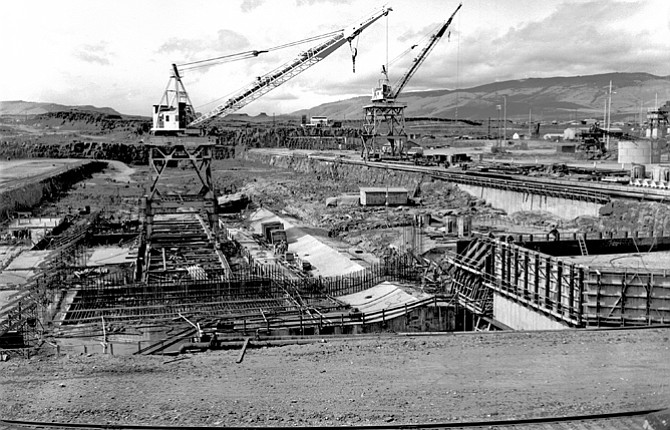 Gary T. Lowe, Gary E. Conley, Terray Harmon and Don Hansen all idetified this as early work on The Dalles Dam. Scanned from a 4-by-5 inch negative dated March 25, 1954. Harmon said he remembered riding throught the construction area in his dad's truck during construction. Hanson said it looked like they were laying the foundation of the energy infusers or "dragons teeth" below what would be the spillway. Lowe noted that the view is looking toward Washington and downstream. The rock outcroppings and hills seen under the crane boom on the left are now accessed from Hess Park, just north of the pond.
Stories this photo appears in:

Looking back on March 1, from the archives of The Dalles Chronicle, and History Mystery results.