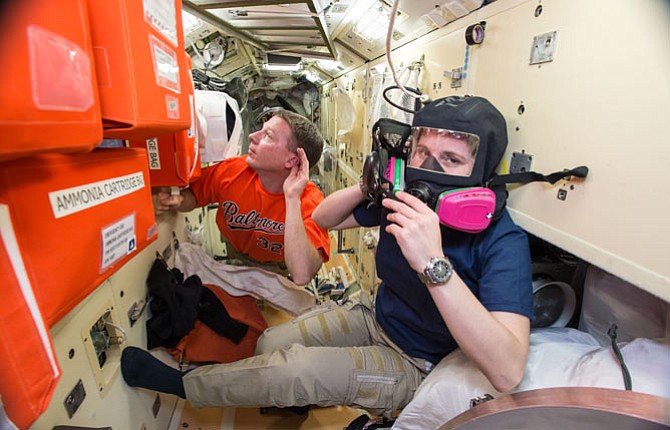 In this image provided by NASA taken during a training exercise, U.S. astronaut Terry Virts, left, assists European Space Agency astronaut Samantha Cristoforetti with emergency training aboard the International Space Station. Astronauts evacuated the U.S. section of the International Space Station and moved to its Russian module after a problem emerged Jan. 14.
Stories this photo appears in:

CAPE CANAVERAL, Fla. (AP) — In a rare scare, astronauts fled the American side of the International Space Station on Wednesday after an alarm indicated a possible toxic leak. NASA later said there was no leak of ammonia coolant and a computer problem likely set off the false alarm.