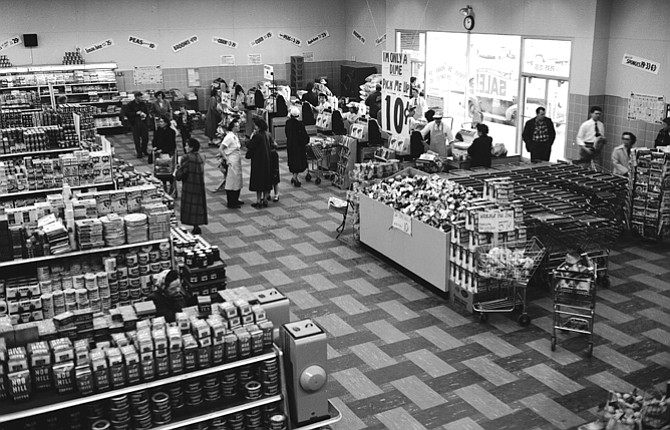 A bit of confusion in regards to the Safeway History Mystery, above. Last week, Mark Riter noted that first Safeway store was located where Grinders is today, not at the back of the lot, and his information is correct.
However, the printed correction referenced the photo above as being the first Safeway. It is not — it is the second Safeway, and the building now houses True Value.
So everyone was correct — except the History Mystery writer.
If you have additional information, or a clarification, in regads to a recent History Mystery, please contact Mark Gibson, 541-506-4601 or email mgibson @thedalleschronicle.com. The information will be included in this column as space allows, along with the photograph being referenced.
Thanks to all those who called to clarify the Safeway issue, and the many readers who share their stories and memories for use in this column.
— Mark Gibson/The Dalles Chronicle
Stories this photo appears in:

Looking back on July 26, from the archives of The Dalles Chronicle, and History Mystery.

Looking back from July 5, from the archives of The Dalles Chronicle.