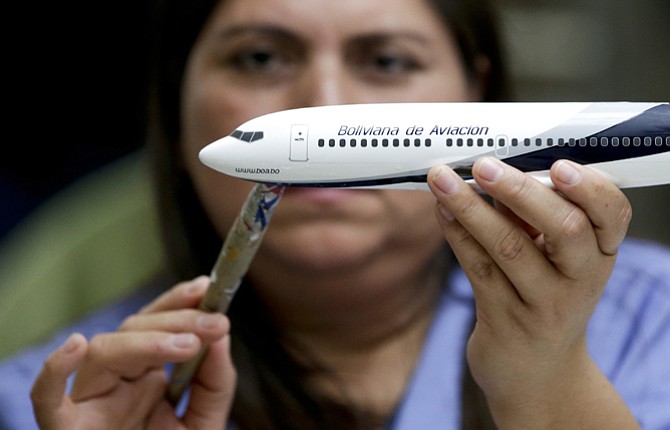 Diocelina Barajas applies decals to a model plane at Pacific Miniatures in Fullerton, Calif. When airlines open new routes, make deals with other carriers or finance new jets, there is a gifting of high-quality models. They are used to break the ice at difficult meetings, are tremendous marketing tools and a favored way of saying thank you. At left, decal placement is checked on one of the model planes.
Stories this photo appears in:

NEW YORK (AP) — In America, businessmen shake hands. In Japan, they bow. But all over the world airline executives engage in a greeting that is all their own: the exchange of model airplanes.