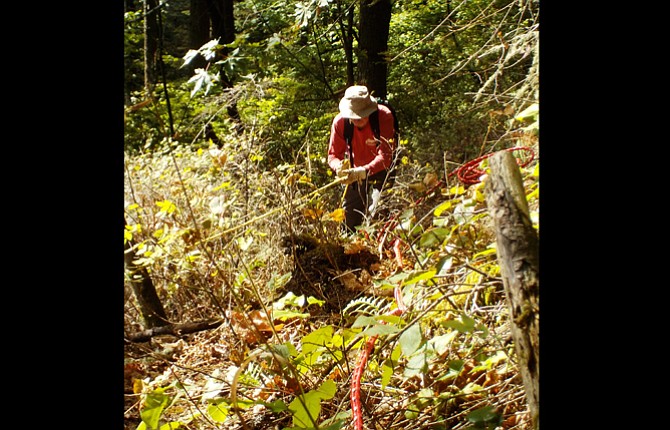 UPPER BRIDAL Veil Falls is pristine with no developed trails and requires 400 feet of rope to navigate the steep terrain safely, as Chronicle outdoor writer Skip Tschanz, above, and his wife Janet discovered this summer.

Stories this photo appears in:

I first wrote about Janet's and my quest to find Upper Bridal Veil Falls on Sunday, April 27, 2014. I wrote about finding an article about the highest year-round waterfalls in the Columbia River Gorge. I had heard of most of the larger falls but one waterfall stopped me in my tracks; Upper Bridal Veil Falls.