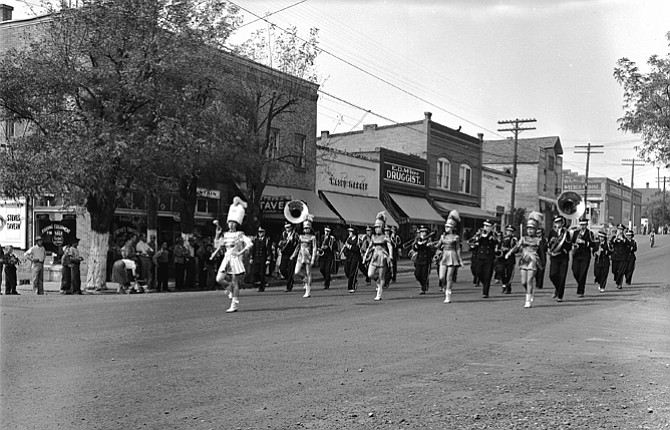 Regarding the previous History Mystery showing The Dalles Marching band in Wasco, above, Marilyn Lundell Urness wrote that the name suggested for the drum majorette was wrong. "I know this unequivocally as I am the majorette on the far right," Marilyn wrote. "The majorette next to me is Judy Halstead Dosier and next to her, Olivia Tharaldson Froebe. I believe next to her is Joan Woolsey Martin." Carol Creighton was also in the band, although she can't be seen in the picture.
She added, "I remember my mother and the other mothers checking on the patterns and material for our outfits at Mrs. Tharaldson's house. They sewed all the majorette uniforms. Mr. Sam Kerbs was our director and he was marching on the far left side of the band, dressed in a band uniform.
"At the present time, the head majorette and the others I have named are alive and we see each other often. Perhaps all that marching helped our physical well being!"
Stories this photo appears in:

Looking Back on Nov. 1, from the archives of The Dalles Chronicle.