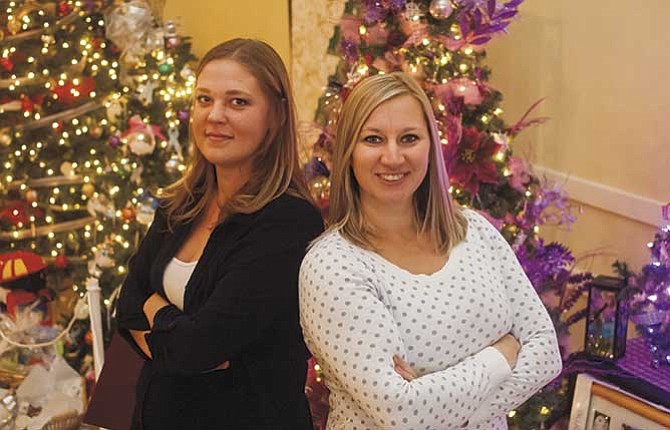 Ashley Almas, left, and Tonya Flory met years ago in a foster home and bonded as sisters during a nightmare childhood. Although not related by blood, they are bound by love and have promised to be there for each other through good times and bad. Both are determined to help other foster kids through the hardships of moving in and out of a troubled family home. Flory, who has become a CASA (Court Appointed Special Advocate) for children, asked the community to help collect gifts, shown below, for foster kids earlier this month and was touched by the outpouring of support. Mark B. Gibson photo
Stories this photo appears in:

They came from different biological families, but Ashley Almas and Tonya Flory bonded during their fight to escape nightmare childhoods and are now sisters for life.