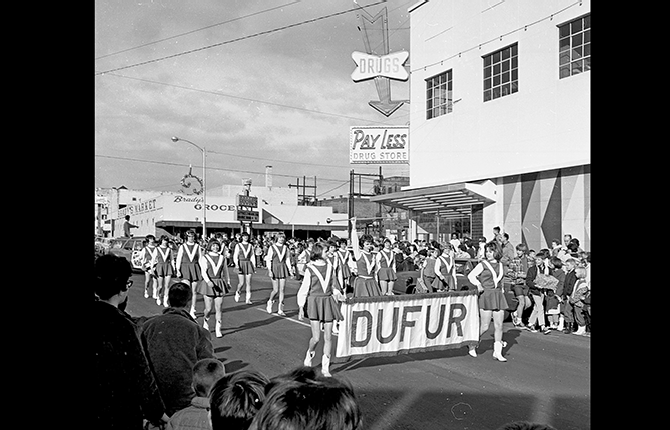 Terray Harmon, Bill Dodson, Mike Kilkeney and Gary Conley contributed to this report.
Last week's History Mystery, above, is an aerial survey photograph taken prior to building of The Dalles Dam. It was scanned from a print provided by Terray Harmon.
The view is from the Oregon side of the river, facing north. Seufert's Cannery is visible near the outlet of Fifteenmile Creek, near the center left of the photograph. The Dalles/Celilo Canal and the Big Eddy can be seen to the upper right.
Bill Dodson noted that the foreground ranch was the Beyers Ranch along Fifteenmile, and cherry trees, as well as an apricot orchard, are visible.
Terray Harmon noted that the dam was basically built on the dry land seen in the upper right corner of the photograh.
The photograph was likely taken in the late 1940s.
Stories this photo appears in:

From the archives of The Dalles Chronicle

Looking Back on Dec. 25, from the archives of The Dalles Chronicle.