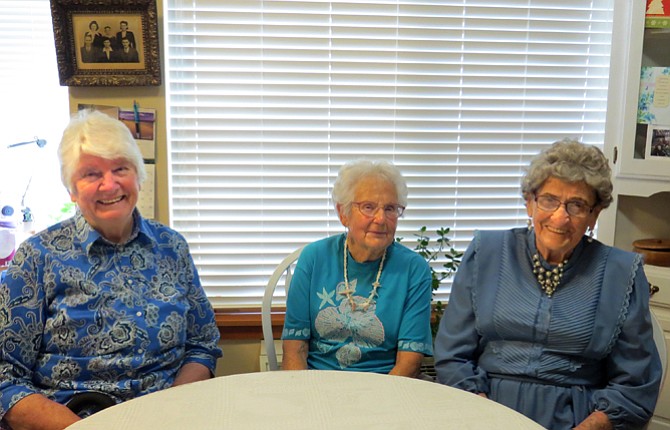 Gertrude Buether, left, Eilene Eslinger and Mary Fields celebrate birthdays Thursday and are looking forward to a party in their honor Sunday that will also be attended by five Sherman County residents who marked another year of life this week. Fields and Eslinger turn 95 and Buether 79.
Stories this photo appears in:

A party on Sunday for three friends who turn 95 tomorrow has been expanded to include five other people from Sherman County who also celebrate birthdays this week. Leta Ann Reckmann of Grass Valley, daughter of Eilene Eslinger, has organized the event, which takes place at 2 p.m. July 17 at Sorosis Park.