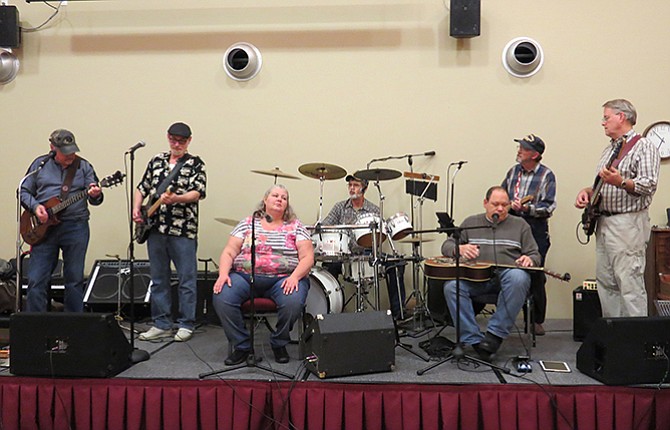 The newly formed band "Got Your Six" debuts Friday at the Veterans Day potluck open to community members at the Oregon Veterans Home. The group, which is seeking to raise money for veteran causes, then plays during an evening fundraiser on Nov. 11 for the Fort Dalles Fourth Committee. Pictured from left are: Bob Fisher, Dave Rice, Lydonna Marks, Chris Mumford, Vernon Pounds, Dan Sines and Paul Viemeister. RaeLynn Ricarte photo
Stories this photo appears in:

Community extends 'thank you'
The musical group "Got Your Six" makes its debut at a local Veterans Day observance Friday and Chris Mumford, band leader and drummer, invites community members to hear them play.