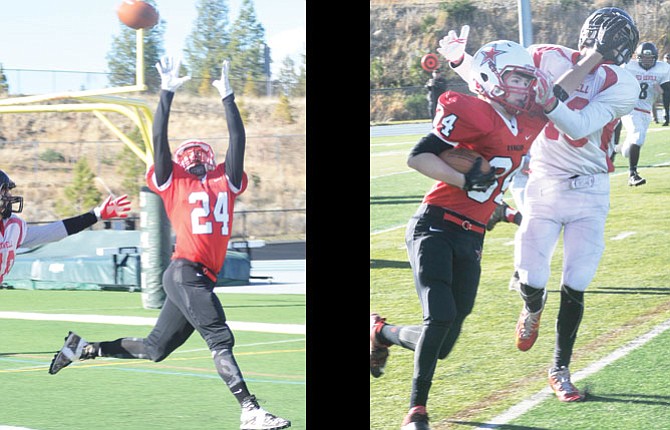 Dufur Ranger football players, pictured from left to right, Kolbe Bales and Tabor McLaughlin, helped the offense put up 480 yards on 27 plays in a 76-18 state semifinal victory over Lowell Saturday in Bend. Dufur plays in the title game at noon Saturday in Hermiston against Crane.
Stories this photo appears in:

BEND – During its state championship run last season, the Dufur football team had an average margin of victory of 3.3 points in the final three games, winning in any way imaginable.