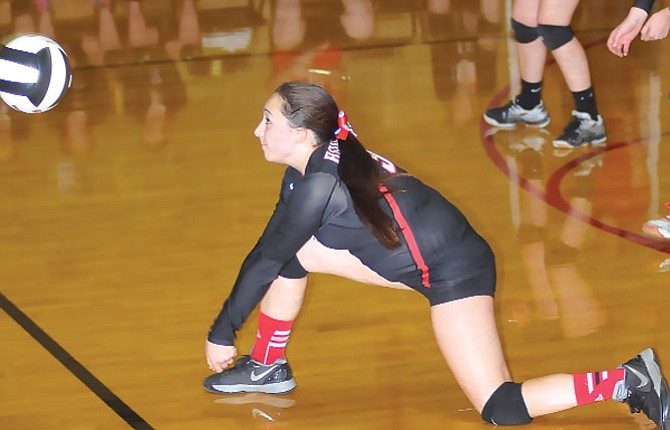 Dufur junior Alexus Outlaw lunges for a dig in Friday's Big Sky Conference volleyball match against first-place Arlington. The second-place Lady Rangers were unable to get into a groove, as they lost in three sets.
Stories this photo appears in:

With a chance to move into a first-place tie with Arlington, the Dufur Rangers now see themselves tied for second place with South Wasco County after a three-set sweep loss to the No. 5-ranked Lady Honkers Friday at Dufur High School. Arlington won the first set by a 25-11 score, and then used an ace by Sadie Weatherford to capture a 25-13 second-set victory to go ahead in the match, 2-0.