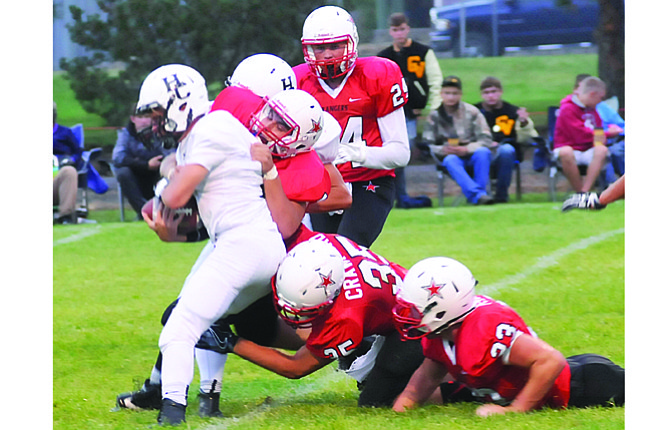 Dufur lineman Ian Cleveland (middle) leads a swarm of tacklers, Curtis Crawford, Kolbe Bales and Hagen Pence, in a 1A football game earlier this season. Friday, the Rangers led 38-0 after one quarter of action in a 54-12 dismantling of Falls City. Ray Rodriguez file photo
Stories this photo appears in:

Rangers rack up 379 yards of offense in 54-12 victory
Bailey Keever threw two touchdown passes, returned a punt for a score and Hagen Pence added scoring runs of 59 and 34, as the Rangers jumped ahead 38-0 through one quarter of play in a 54-12 rout on the road.