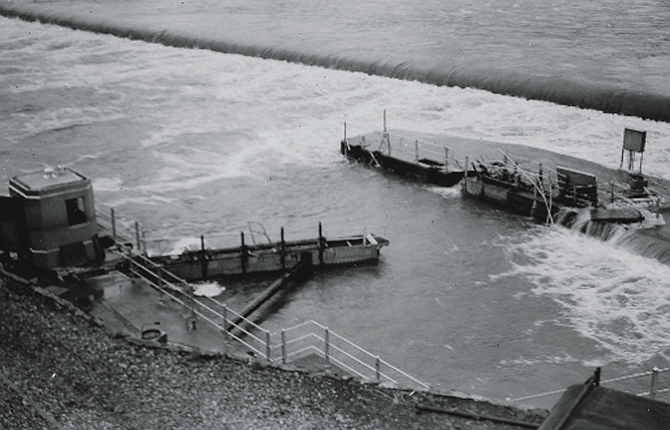 Michael Houser, Gary Elkinton and Terray Harmon all contributed to this report.
Last week's History Mystery photo, above, was submitted from the collection of The Dalles photographer Wilma Roberts. A hand-written caption on the back of the print reads "June 18, 1948 - 9:10 A.M. Celilo 51.5 Lower 5 mile gates and control house. Cleanup started toward getting locks in operation."
A number of readers identified the subject as a portion of the canal locks that were used to allow shipping between The Dalles and Celilo Falls prior to construction of The Dalles Dam. It is unclear why the river is flooding into the canal, requiring "cleanup," given the summer date. The canal did flood in 1949 and by The Dalles Dam in 1957.
Stories this photo appears in:

From the archives of The Dalles Chronicle

From the archives of The Dalles Chronicle