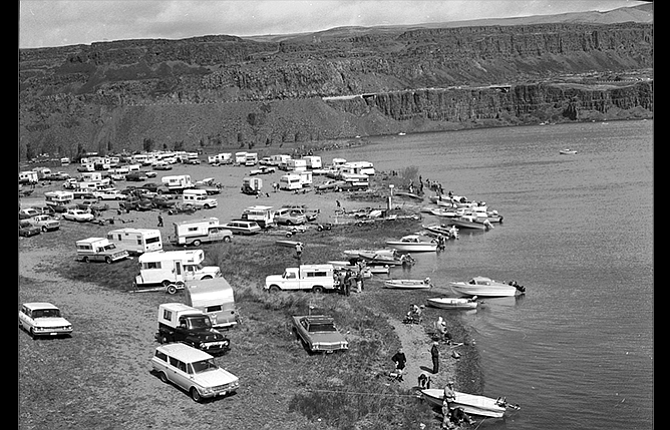 Larry Hoctor, Gary Conley, Ken Lenke of Klickitat, Tom Davis of Redmond, Ed Goodman, and Michael Houser all contributed to this report.
Last week's History Mystery photograph, above, was scanned from a 2¼- by 2¼-inch black and white negative from the archives of The Dalles Chronicle. Information on the envelope reads, "Horsethief Lake, Opening Day, about 1970."
Ed Goodman wrote the photograph was taken prior to the creation of Horsethief Lake State Park. "The photo appears to be the opening day of Trout fishing season. If I am not mistaken, that is my father Albert's 1960 Rambler station wagon at the bottom of the photo, he often parked in that spot," he said.
Stories this photo appears in:

From the archives of The Dalles Chronicle

From the archives of The Dalles Chronicle