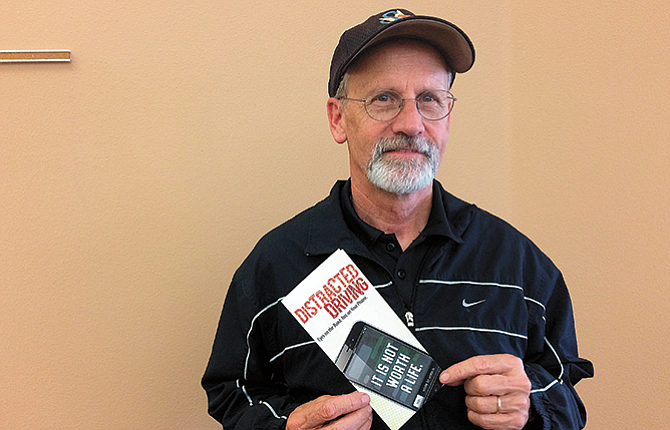 Larry Fairclo of The Dalles has started a campaign against distracted driving, and his first foray will be during the Northwest Cherry Festival Parade, where his entry will be a wrecked car on the back of a tow truck, with signs around it bearing the last texts people read before they were killed.
Stories this photo appears in:

Spurred by the death of a family friend because of a distracted driver, Larry Fairclo has started a campaign to raise awareness about the problem. His first stop? The Northwest Cherry Festival Parade.