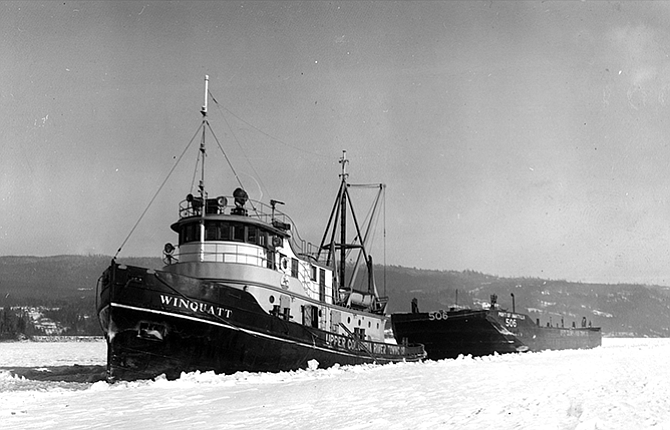 Gary Elkinton and Terray Harmon contributed to this report.
Last week's History Mystery photograph, above was submitted by Ray Weimar. It shows the tug boat Winquatt pulling a heating barge through the ice-covered Columbia River in the winter of 1949.
That winter, river traffic was at a standstill because of the ice, noted Gary Elkinton of The Dalles.
Terray Harmon also noted that the barges were having trouble getting through that winter because the ice was so thick, and the tug was needed to break a path through.
Stories this photo appears in:

From the archives of The Dalles Chronicle

From the archives of The Dalles Chronicle