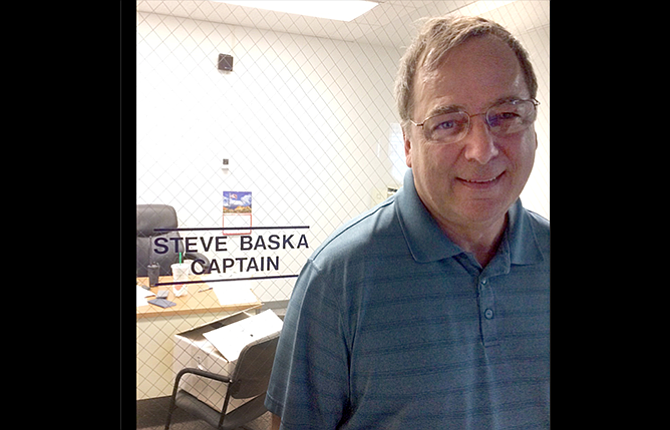 Baska is pictured by his office as he packs his boxes to leave. Baska's successor, Jamie Carrico, got his first speeding ticket from Baska in 1987.
Stories this photo appears in:

When the police chief heard that the Chronicle would be interviewing retiring The Dalles Police Capt. Steve Baska, the chief's immediate — and correct — response was, "Oh no!" Baska is famously, delightfully, unfiltered. His 31 years with the city police enabled him to wryly observe, and comment upon, the foibles of humanity.