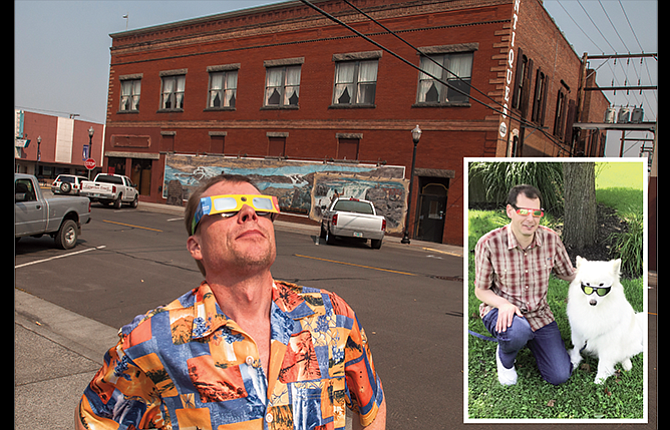 Jim Drake, a Hood River resident who works at The Dalles Chronicle, above, will be joined this weekend by his college buddy Neil Pober of New Jersey, photo inset, for a trip to Central Oregon, where they will join tens of thousands of other people in Madras to view the Aug. 21 total solar eclipse. Pober's dog "Rider" (short for Ghost Rider) wouldn't wear protective glasses correctly so he had to stay behind. Drake holds an environmental science degree and is looking forward to the event from that perspective, as well as being part of history.
Stories this photo appears in:

Neil Pober of New Jersey is flying to Oregon for Monday's total solar eclipse, but he didn't really think that tens of thousands of other people would be making the same trip when he booked a hotel room six months ago. "It's a once in a lifetime event, I think," he said.