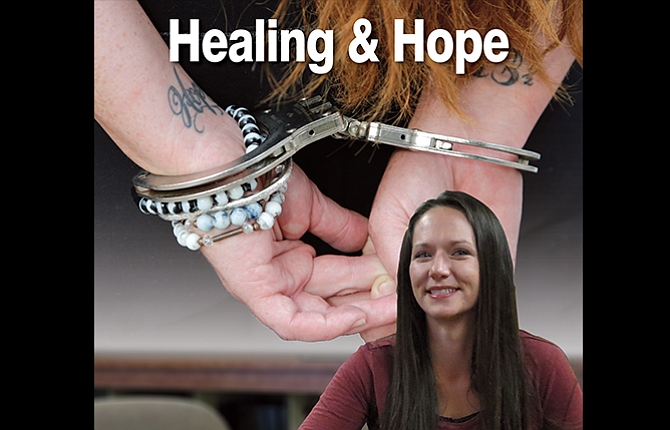 Shannon Gilman, 30, inset photo, has relied on faith to help her overcome an opioid addiction and is now reaching out to others in recovery. In the background photo, a woman is handcuffed after being searched by police for suspected drug paraphernalia at a city park in Delray Beach, Fla. Drug addiction is destroying families across America and Gilman has planned a vigil Thursday to remember those lost to overdose.
Stories this photo appears in:

Breaking the grip of addiction offers new life for local mom
"There is no life so messed up that God cannot restore it," has become the mantra of Shannon Gilman, 30, who is in recovery from heroin addiction and seeking to help others find healing and hope.