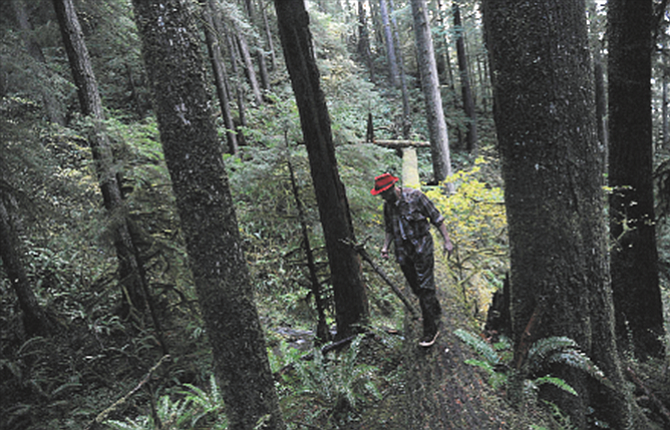 Joe Metzler walks across a fallen log over a creek in the Silver Grove surrounded by some trees in the grove that are over 220 years old in Elliott State Forest near Reedsport. Two members of the state land board voted in Salem Tuesday to sell Oregon's oldest state forest, while a third member, Gov. Kate Brown, insisted it remain in public hands.
Stories this photo appears in:

SALEM (AP) — Oregon's state Land Board voted 2-1 on Tuesday to sell the state's oldest public forest. Gov. Kate Brown, the board chair, clashed with its sole Republican member as she attempted to keep the preserve in public hands and at least delayed the sale.